Skip to Content
Why You Should Have a Lawyer if your divorce is Uncontested
An Uncontested Divorce Attorney in Palm Beach County, FL
When a marriage dissolves, the divorce process is stressful and confusing, even when the divorce is amicable. Working with an attorney who handles uncontested divorces is a sound strategy to ensure you're aware of any court requirements despite the fact that your matter is uncontested, and to ensure that all the necessary paperwork has been submitted properly. While it might be tempting to try the divorce process without representation if the matter is uncontested, it's still a risky proposition. Determining your legal rights and obtaining the best resolution in your matter usually requires retaining professional legal guidance. At Hudson Family Law in Palm Beach County, FL, our capable team can help you with your uncontested or contested divorce. Contact us today to schedule a consultation.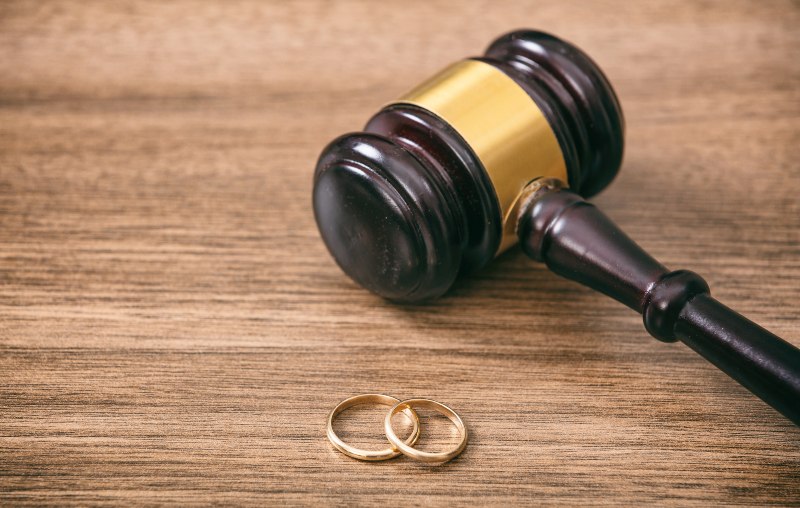 What Does an Uncontested Divorce Mean?
In an uncontested divorce, both parties are in agreement that the relationship is over, romantically, and that the finances of the marriage need to be divided. If there are children, agreement as to when, how, and where each parent will have access to the children is also discussed.  This process may also be called an amicable divorce. With the assistance of a qualified attorney, how the finances are arranged, and the documents necessary for detailing these arrangements are prepared.  After review by the other spouse and his/her counsel, the documents are signed by both parties.  Likewise, in Florida, all matters involving the parenting of minor children must be set forth in a document called a "parenting plan".  The details of how the parents shall continue to maintain stability and direction for the children are set forth in this plan.  The plan must be signed by both parties or a Judge shall be required to enter into the plan.
Requirements for an Uncontested Divorce in Florida
Florida is a no-fault divorce state, meaning that neither party has to accuse the other of any misconduct in order to start divorce proceedings. Irreconcilable differences are considered sufficient for divorce. To file for divorce in Palm Beach County, Florida, at least one of the spouses must be a Florida resident for at least six months prior to filing and the parties must have resided together somewhere in Florida prior to the filing.
When both parties can work together cooperatively to determine a path forward, the divorce is uncontested. For an uncontested divorce, the agreement must be reached on:
Child custody, support, and visitation (parenting plan)
The division of assets and debts
Alimony
Any other unresolved issues
While an uncontested divorce may appear simple and straightforward, there's no way to predict when you may need legal counsel. Our team at Hudson Family Law is prepared to help you finalize your uncontested divorce as quickly as possible.
Settlement Agreement and Benefits of an Uncontested Divorce
With an uncontested divorce, both parties sign a marital settlement agreement that details the specifics of how things will be split following a divorce. Before granting the divorce, a judge will verify that each person understands the settlement and has signed it and also that any arrangements pertaining to children are in the children's best interests. If you're in the middle of an uncontested divorce, reaching consensus on the settlement agreement is a collaborative effort.
An uncontested divorce offers the best route for being able to move on with your life quickly without long, expensive court battles. Everyone benefits when spouses can agree to peacefully end a relationship, especially when children are involved. If people can civility discuss and decide key issues during a divorce, moving forward is easier for the entire family.
How Long Does an Uncontested Divorce Take in Florida?
Each divorce has its own special circumstances, so it's difficult to predict how long a divorce will take. A marital settlement agreement has to be completed and signed along with other documents, and if you have children each parent has to complete a parenting course and present a certificate of completion to the court. An uncontested divorce normally takes a few months, but many factors can influence the length of time it takes.
Why Do You Need a Divorce Lawyer for an Uncontested Divorce?
A divorce is a legal process, and to be totally prepared for your case, you should have a skilled divorce attorney. Even when both parties think they are in total agreement about what needs to happen after a divorce, there still may be last-minute surprises. Having solid legal counsel protects you in case of any unforeseen developments, and an uncontested divorce lawyer knows what requirements must be met and what documents need to be filed.
No one should have to handle a divorce case on their own, even an amicable divorce. Contact Hudson Family Law if you need a qualified and experienced uncontested divorce lawyer in Palm Beach County, FL.
Schedule a Consultation Today