Skip to Content
Divorce Attorney in Palm Beach County, FL
Divorce: A Brief Overview
Divorce can be made more difficult when the parties have a long-term marriage or high net worth, but even in moderate and short-term marriages, the most challenging part of the process is handling the diversity of emotions. No matter how complicated the factors may be, it is possible to find a peaceful solution. Lise Hudson, the founding attorney at Hudson Family Law, understands this, and it is reflected in how our firm approaches divorce proceedings. Ms. Hudson and her entire staff take a holistic approach to the process. The firm's streamlined integration of digital and other technology is designed to make the process simpler. Read on for more information regarding divorce in the state of Florida, and contact our office to schedule a consultation with our family divorce lawyer for more information on how we can personally assist you.
The Divorce Process in Florida
Florida is a no-fault divorce state. While some states require couples to prove "fault"—i.e., adultery, abuse, abandonment, or substance addiction—before a judge will grant a divorce, Florida does not. Instead, Florida has the following set of requirements to be qualified for a divorce: One spouse must be a Florida resident for at least six months before the filing date of the divorce petition, the marriage must be broken beyond repair, or one party must be mentally incapacitated. Regarding a mentally incapacitated spouse, the party alleged to be incapacitated must have been adjudged incapacitated for a preceding period of at least three years prior to the date of filing, according to the provisions of s. 744.331.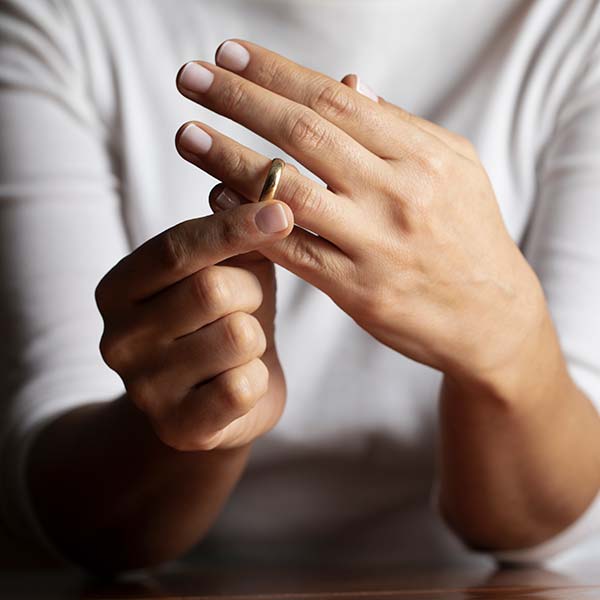 Do I Need a Divorce Attorney?
Divorce is complicated—it's no secret. Florida Statute 61 et. seq. sets forth multiple factors that must be weighed in addressing each aspect of a divorcing couples' marriage. There are many emotions involved, important decisions to be made, new and awkward boundaries that must be drawn (which require the parties to incorporate), the division of property, rules for shared parenting, and support. Even if you think your divorce is not complicated, entering legal proceedings without proper representation can leave you at a significant disadvantage, especially if your spouse has retained counsel. Having an experienced attorney on your side is critical to help navigate the court system, explain legal proceedings, and simplify laws so they are comprehensible.
Divorce Mediation and Court Hearings
The state of Florida requires that all divorce proceedings go through mediation before being heard by a judge in court. Mediation is an opportunity for both parties to work collaboratively with a third-party qualified mediator and counsel. Mediation is a confidential process that puts the power of the decisions back into the hands of the clients. Hudson Family Law accompanies clients to these meetings, providing advocacy and compromise to achieve a resolution that puts your best interests first. If neither party nor their attorneys can come to terms on divorce agreements, Hudson Family Law is fully prepared to go to court and present your case to the judge. Hudson Family Law's decades of experience in the courtroom and direct style of communicating the facts have continuously achieved the most favorable outcomes for our clients.
Moving On After Divorce
Divorce is life-altering for everyone involved and it can be overwhelming. Sometimes, the dissolution of the marriage is simply the legal process of terminating a marriage that ended a long time ago. For other individuals, going through a divorce can feel like the experience of losing a loved one to death. When sorting through custodial agreements, property settlements, and long-term financial events, a myriad of emotions may present themselves. Hudson Family Law recognizes that divorce proceedings impact every client differently and adjusts our holistic approach to assist our clients as they transition to the newest chapter in their lives. The goal in every divorce is to finish the process quickly; the plan for each of our clients is to finish the divorce well.
Schedule a Consultation With a Divorce Lawyer
Lise Hudson at Hudson Family Law was voted 2020 Best of Palm Beach family law attorney by the local community. She is focused on providing simplified processes in divorce to achieve our clients' goals with rewarding results. Contact our firm to schedule a consultation with Attorney Hudson today.
Schedule a Consultation Today