Skip to Content
An Experienced Divorce Lawyer in Palm Beach County, FL
Most people who have gone through a divorce or represented clients in one agree that the most difficult part is handling the emotions that come with it. Attorney Lise Hudson at Hudson Family Law understands this and goes to great lengths to remove the complications from the legal aspects of divorce proceedings. Our firm strives to find a swift resolution for our clients so they can move on with healing. Whether you are a husband or wife in a dissolving relationship, contact our office to schedule a divorce consultation today.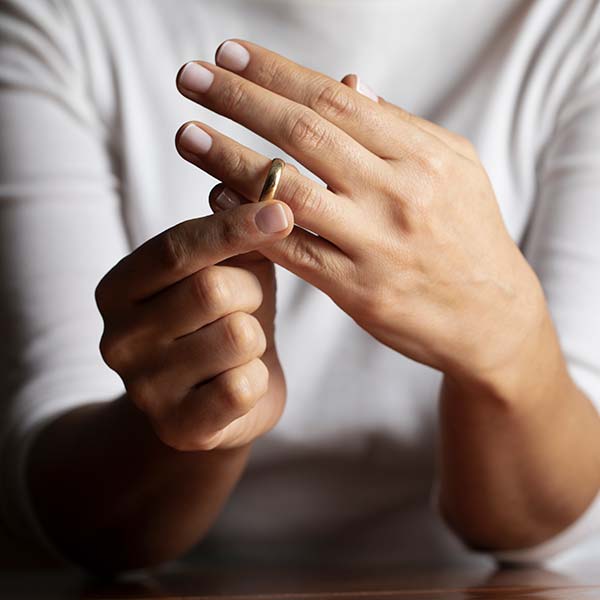 Do I Need a Divorce Attorney?
It's no secret that divorce is complicated. There is a lot of emotion involved, important decisions to be made, and added stress regarding the division of property and rules for child custody and payments. Having an experienced attorney on your side is critical to help navigate the court system, explain legal proceedings, and simplify laws, so they are easily understood. Even if you think your divorce is not complicated, entering into legal proceedings without proper representation can leave you at a disadvantage, especially if your spouse has retained counsel.
Divorce Mediation and Court Hearings
The state of Florida requires that all divorce proceedings go through mediation before being heard by a judge in court. Attorney Hudson accompanies her clients to mediation, where an opportunity is given to both parties to make their case and present facts to a third party. If neither party and their attornies can come to terms on divorce agreements, our firm is fully prepared to go to court and present our case to the judge. Attorney Hudson has decades of experience in the courtroom and presents the facts to argue the most favorable outcome for our clients.
Schedule a Consultation With a Divorce Lawyer
Lise Hudson at Hudson Family Law was voted 2020 Best of Palm Beach family law attorney by the local community. She is focused on providing simplified processes in divorce to achieve our clients' goals with rewarding results. Contact our firm to schedule a consultation with Attorney Hudson today.
Schedule a Consultation Today