Skip to Content
Experienced Family Law Attorneys in Palm Beach County
Family Law Representation
Family law is an umbrella term that covers various situations involving spouses and children seeking justice in divorce, equitable distribution (property division), child custody battles, paternity suits, abuse cases, and fulfillment of divorce obligations. Retaining a legal representative when attempting to remedy issues such as these is vital to the success of your case. With more than 30 years of legal experience fighting for client's rights, the family law attorneys at Hudson Family Law are champions at guiding their clients through the complicated court systems in Florida. To find out what your options are in the court of family law, schedule a consultation in Palm Beach County.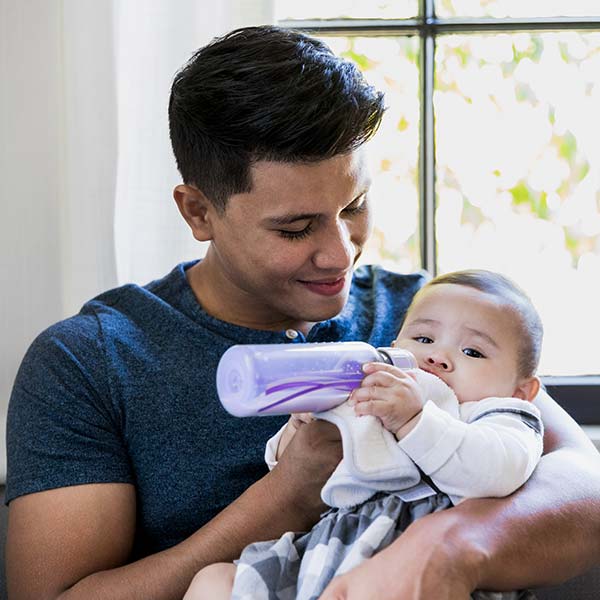 Paternity Rights and Determination
Marriage dissolution is rarely ever an easy disentanglement of lives. When the lives of children are involved, the situation can become inextricably more complicated. While the relationship of a mother to a biological child is presumed, paternity must be established. For instance, in cases where two people who share a child live together but are not married, it is still required to determine the identity of the father. It is within the rights of both the father and the mother to seek legal proceeding to establish the child's paternity. Without rulings in paternity, biological fathers have no rights when it comes to custody, visitation, or being involved in the decision-making process for the child's life. A ruling in a paternity suit is required for requests for child support or other assistance raising the child. The attorneys at Hudson Family Law are prepared to represent cases like these and many others in Family Court with the utmost sensitivity and compassion for their clients.
Uncontested Divorce vs. Contested Divorce

The divorce process is challenging for all participants, no matter if the divorce is proceeding amicably or if the proceedings have been contested. Given the complexity of Florida law, dividing the estate equitably in long-term marriages that have accrued substantial resources over the years can seem overwhelming. While an uncontested divorce is an ideal situation for any divorce proceeding, Hudson Family Law is equipped to represent clients in both types of cases.
All divorces are considered contested until stated otherwise. An amicable divorce—also called an "uncontested" divorce—is one where the parties have, or will, reach an agreement on all decisions in their specific separation scenario. If an agreement is reached in this type of divorce, a case will not be required to be presented before a judge for a decision on how to divide property or share custody of children. Consensuses are often reached in this scenario by the parties due to their consideration for each other and their children. Amicable divorces are the faster and least expensive type of divorce but require collaboration between the separating parties for the best possible outcome.
Contested divorces occur when the involved parties cannot or will not come to a mutual agreement on significant issues in their situation. In contested divorces, the courts must intervene and make decisions for the separating parties. Factors that often cannot reach compromise outside of a courtroom include childcare, timesharing, dividing assets in long-term asset-laden marriages, and protecting assets obtained before the marriage. It is far better for parties to come to a mutual agreement than to give that power to a judge; however, it only takes one party to demonstrate an unwillingness to cooperate for the case to go to trial.
Divorce Mediation
Clients seeking dissolution of their marriage are required to first attend a mediation session before going before the judge in Florida since it is a no-fault state. Mediation is an opportunity for both parties to make their case and present facts to an impartial third party that will assist them in agreeing on the division of assets, children, and other responsibilities and duties. Legal representation is not necessary at the mediation session, but it is recommended to retain a family divorce lawyer for these sessions. The attorneys at Hudson Family Law can provide valuable insights of the legal system to help achieve the best possible outcome for you.
Post Divorce Proceedings
It is not uncommon for other situations to arise after the dissolution of a marriage that require further legal consultation. Hudson Family Law is committed to their client's satisfaction throughout the entirety of the legal process; as such, our family law attorneys are familiar with the spectrum of cases that can occur after divorce proceedings, included but not limited to the following:
Unpaid child support
Increase or decrease of reported spousal income
Timesharing request changes
Alimony adjustments
Changes in a child need as they age
Child Protection From Physical and Sexual Abuse
The safety of their child should be every parent's top priority. Whether you suspect a child may be the victim of ongoing abuse or you have been accused of either the physical or sexual abuse of a child, Hudson Family Law is prepared to compassionately assist their clients in navigating the court systems. In cases like these, Hudson Family Law is poised to represent accused clients or notify the proper authorities to further investigate a child's safety. Children must have the full protections they deserve from abuse of any kind; Hudson Family Law does its due diligence in protecting your children and those around you with every child abuse case we are retained on.
Consult With an Experienced Family Law Attorney
At Hudson Family Law in Palm Beach County, FL, we understand that every family situation is unique. With more than three decades in the courtroom and specialty practice in family law, Attorney Hudson has encountered almost every imaginable scenario possible, even if it isn't exactly like the situation you're facing. This experience brings confidence to all of our clients when they choose to work with us. Contact our office to schedule a consultation today.
Schedule a Consultation Today